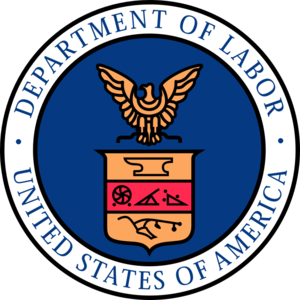 IF you are a eFiler: Starting at 8:30am on December 7, 2020, please begin using the updated eFile system located at https://efile.dol.gov. Thank you for your patience.
By signing on to this system you are agreeing to follow the stated security policy.
Welcome to DOL Appeals
DOL Appeals is the gateway to information about formal hearings and appeals at the U.S. Department of Labor (DOL). This site is strictly for DOL use.
Administrative Review Board (ARB)
The Administrative Review Board issues final agency decisions for the Secretary of Labor in cases arising under a variety of worker protection laws, including those governing environmental, transportation, and securities whistleblower protections; H-1B immigration provisions; child labor; employment discrimination; job training; seasonal and migrant workers; and federal construction and service contracts. The Board's cases generally arise upon appeal from decisions of Department of Labor Administrative Law Judges or the Administrator of the Department's Wage and Hour Division.
Benefits Review Board (BRB)
The Department of Labor's Benefits Review Board was created by Congress in 1972 to review appeals of administrative law judges' decisions arising under the Black Lung Benefits Act, the Longshore and Harbor Workers' Compensation Act and its extensions, including the Outer Continental Shelf Lands Act, the Defense Base Act, and the Nonappropriated Fund Instrumentalities Act. The Board has authority to resolve appeals under these statutes, and it reviews the decisions of administrative law judges in order to determine whether the findings are supported by substantial evidence and are in accordance with law.
Employees' Compensation Appeals Board (ECAB)
The Employees' Compensation Appeals Board (ECAB) was created in 1946 by Congress to hear appeals taken from determinations and awards under the Federal Employees' Compensation Act with respect to claims of federal employees injured in the course of their employment. The Board has final authority to determine the liability of the Federal government with respect to the disability or death of employees injured in the scope of their employment. There is no further administrative or judicial appeal of ECAB decisions.
Security Policy
WARNING....WARNING....WARNING....WARNING....WARNING
You are accessing a U.S. Government information system that is owned and operated by the Department of Labor. THERE IS NO EXPECTATION OF PRIVACY WHEN ACCESSING THIS SYSTEM. The Department of Labor information systems are provided for the processing of official U.S. Government information only, and are therefore, owned by the Department of Labor. Authorized users are responsible for the proper handling of the Government data equipment and resources which they access.
USE OF THIS SYSTEM BY ANY USER AUTHORIZED OR UNAUTHORIZED CONSTITUTES A CONSENT TO THIS MONITORING, RECORDING, DISCLOSURE, AND ACCEPTS THAT USE OF THE SYSTEM IS SUBJECT TO AUDIT BY AUTHORIZED PERSONNEL.
Fraud and related activity in connection with computers is prohibited by Title 18, U.S. Code Section 1030. Furthermore, this law states that intentionally accessing a computer without authorization or exceeding authorized access and thereby obtaining information from any department or agency of the United States is prohibited and subject to civil and criminal penalties, including (but not limited to), punishment by fine and/or imprisonment. Additionally, DOL may provide law enforcement with any potential evidence of a crime found on aforementioned systems in order for them to investigate such offenses.